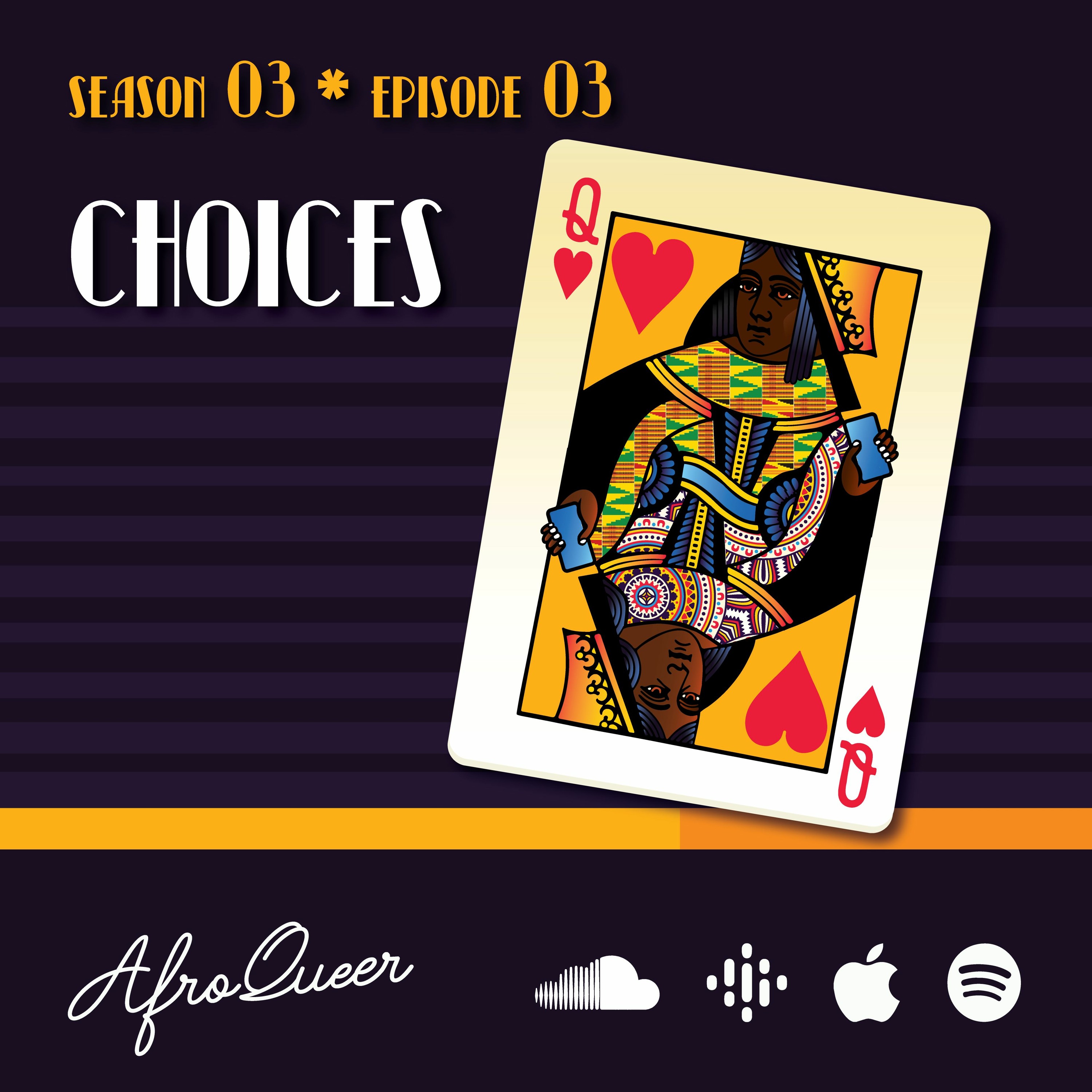 In 2016 two women meet and fall in love, online. They live on different continents, and the choices they make will bring them together or force them apart. This is a story about truth and lies, and what happens when everything unravels.
This episode features music from Tetu Shani and Jumadi.
Click the links below to listen.
https://soundcloud.com/tetushani/we-know
https://soundcloud.com/atienoz/iwala-wala
AfroQueer Podcast is produced by None on Record at AQ Studios and Edited on Hindenburg Systems.
This episode was reported by Rachel Wamoto and Maeve Frances.
AfroQueer is produced by Selly Thiam, Aida Holly-Nambi and Maeve Frances. Amelie Bertholet Yengo is our associate producer.
Rachel Wamoto is our social media manager and Tevin Sudi is our audio editor.
Engage with us on- Instagram: www.instagram.com/afroqueerpodcast/ Twitter: twitter.com/Afroqueerpod Youtube: www.youtube.com/channel/UCnaXCpXBwxmp44Ch-zqUGFw Website:afroqueerpodcast.com Patreon: www.patreon.com/afroqueerpodcast
Listen to AfroQueer Podcast here: Soundcloud:soundcloud.com/afroqueerpodcast/tracks iTunes: podcasts.apple.com/us/podcast/afro…er/id1411257149 Chartable: chartable.com/podcasts/afroqueer Spotify: open.spotify.com/show/6ZHmsTo9TgL…84RQyHZsRM6B4U9Q