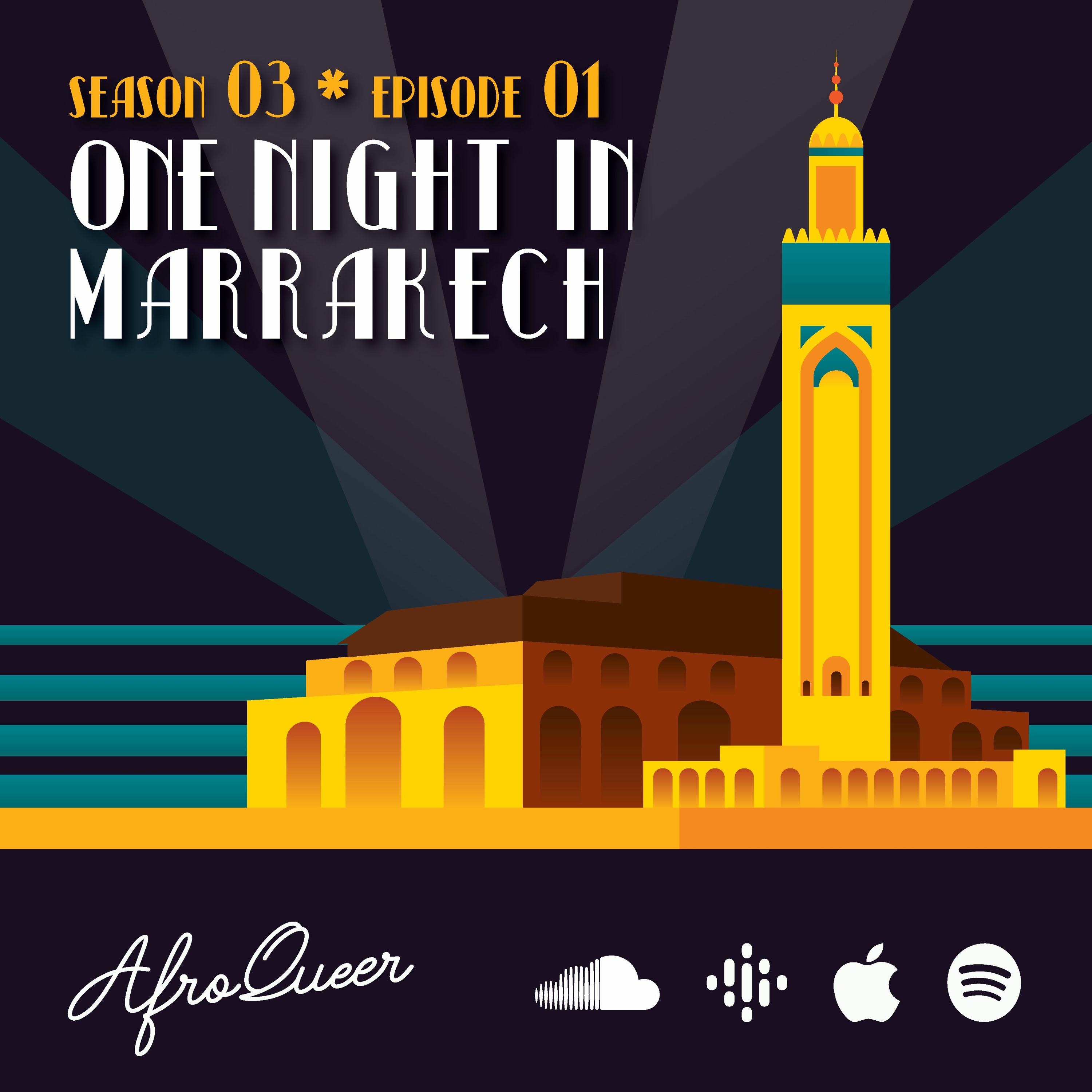 One night in Marrakech, a woman called Manal crashes her car, and when the police are called to the scene, they do everything but help her. In this episode, we take you to Morocco and introduce you to two Moroccan trans women, one trying to find her community and one who - inexplicably - vilifies it. This is a story about how celebrity, online influencers, and transphobia collide, one night in Marrakech.
AfroQueer Podcast is produced by None on Record at AQ Studios and Edited on Hindenburg Systems.
This episode was produced and reported by Amelie Bertholet Yengo. Produced by Selly Thiam, Maeve Frances, and Aida Holly- Nambi. Sound editing by Tevin Sudi.
Rachel Wamoto is our social media manager.
Engage with us on- Instagram: www.instagram.com/afroqueerpodcast/ Twitter: twitter.com/Afroqueerpod Youtube: www.youtube.com/channel/UCnaXCpXBwxmp44Ch-zqUGFw Website:afroqueerpodcast.com Patreon: www.patreon.com/afroqueerpodcast
Listen to AfroQueer Podcast here: Soundcloud:soundcloud.com/afroqueerpodcast/tracks iTunes: podcasts.apple.com/us/podcast/afro…er/id1411257149 Chartable: chartable.com/podcasts/afroqueer Spotify:open.spotify.com/show/6ZHmsTo9TgL…iiQzmt1B3dsw7RRQ